BECOMING A MĀMĀ – THINGS TO THINK ABOUT BEFORE YOU GO ON PARENTAL LEAVE 
Becoming a parent is an important time in your life – not only because your little pēpi will cost a lot of pūtea over their lifetime. Are you ready for the costs involved with becoming a māmā? Here are some things we think you should consider and some great places to go to get more information.

Having a pēpi can be expensive! Have you considered:
Signing up for Smart Start. Head to https://smartstart.services.govt.nz/ and sign up and this will allow you access to a bunch of tools and financing including Best Start payments, advice on pregnancy and so much more! You can also apply for an IRD number and birth certificate for your pēpi from here. Also did you know all families, regardless of income, receive money for the first year of their child's life from the Best Start program. Best Start payments from the Government allow you $65 a week for your pēpi to help with nappies and milk or anything you need! You won't qualify while you're on parental leave but as soon as this period is over you will receive this money. Are you aware that Parental leave in Aotearoa is now 26 weeks – or half a year! Find out how much you might qualify for at www.employment.govt.nz/leave-and-holidays/parental-leave/eligibility/.
The Well Child Tamariki Ora service provides care and support for whānau as well as free health checks for pēpi through their first few years of life. Find our more here – https://www.kidshealth.org.nz/well-child-tamariki-ora-programme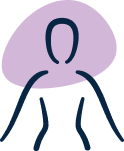 Plunket's top tips (these are also money tips!!)
If you're buying new, don't pay full price – buy bigger more expensive items like strollers, car seats, and cots on special.
Start buying things like wipes, nappies, soft facecloths and other necessities each time you go grocery shopping. This means you'll have a stock once your baby arrives. Look for specials and buy in bulk where you can.
Borrow items where you can. You can borrow baby beds like basinettes, or wahakura until your child is too big for them, and then return them. Think about joining a toy library rather than buying lots of toys.
If friends want to throw you a baby shower, think about what you need and don't be afraid to ask for specific things – or simply ask for vouchers so you can buy once you know what you need.
Read more here – https://www.plunket.org.nz/being-a-parent/preparing-for-your-baby/baby-equipment/baby-essentials/
The information contained in this document is intended for general guidance and information only and is not personalised to you. It does not take into account your particular financial situation or goals.
The links shared and associated content on this website have not been vetted or otherwise approved by Whai Rawa Fund Limited and neither Whai Rawa Fund Limited, nor Te Rūnanga o Ngāi Tahu endorse the linked material or its provider in any way. The information provided by these links and third-party providers is not personalised to you and your situation.  Before making any investment decision, or taking any action or not, you should refer to the Product Disclosure Statement and / or consult a licensed financial advice provider.
Whai Rawa Fund Limited is the issuer of the Whai Rawa Unit Trust. A copy of the Product Disclosure Statement is available at www.whairawa.com/pds. A financial advice disclosure statement is available for Whai Rawa Fund Limited at www.whairawa.com/financial-advice.