The Whai Rawa Team
The Whai Rawa team manage the day to day operations of the scheme, engaging with whānau to support their application process to join and when whānau have reached their goals and are able to withdraw their funds. The team have a future focused lens and work closely with the Whai Rawa Fund Limited (WRFL) Board and Te Rūnanga to continue to maximise the benefits of the scheme for whānau. An ongoing key focus for the team is regulatory requirements ensuring the scheme is compliant with the FMC Act.
General Manager, Whai Rawa

Sam Kellar (Kāi Tahu, Te Rūnanga o Moeraki, Te Rūnanga o Taumutu)

Sam is the General Manager of Whai Rawa. He is of Ngāi Tahu descent (Te Rūnanga o Moeraki, Te Rūnanga o Taumutu) and he is very passionate about encouraging and assisting saving and financial education amongst Ngāi Tahu Whānui. He brings a pragmatic and solution focused approach, and he leans on his broad financial services experience, where his focus has been on wealth management.

Prior to joining Whai Rawa, he has worked for more than 14 years across financial services and professional services organisations, where he has held roles in product management, project management and governance, risk and compliance.

Sam holds a Bachelor of Commerce degree from the University of Canterbury, where he majored in Economics.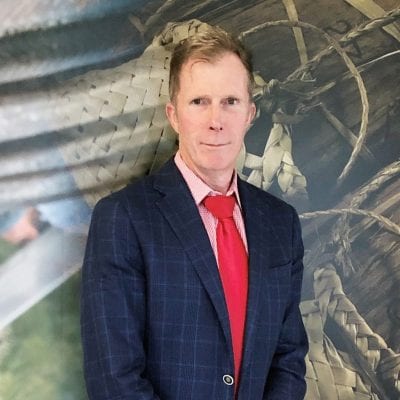 Risk and Compliance Manager, Whai Rawa

Brendan Fitzgerald

Brendan joined the Whai Rawa team in 2015 to manage the Whai Rawa Fund Limited application to gain a Managed Investment Scheme licence under the Financial Markets Conduct Act 2013.
Following the successful application for a managed investment scheme managers licence, granted by the Financial Markets Authority in June 2016, Brendan is now responsible for ensuring Whai Rawa stays compliant with the Financial Markets Conduct Act 2013 and managing the Whai Rawa Risk Programme. Brendan has a background in leadership and project management in the public sector in New Zealand and Australia.

Of proud Irish decent Brendan has strong links to Baile Mhistéala (Mitchelstown) and Béal Átha Póirin (Ballyporeen), both in the Republic of Ireland and Enniskillen (Inis Ceithleann) in Northern Ireland.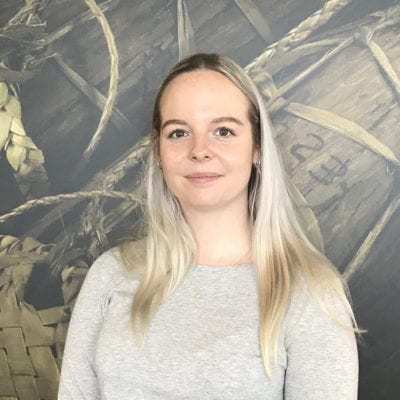 Senior Programme Advisor, Whai Rawa

Kelsie Harris (Kāi Tahu, Ngāi Te Ruahikihiki)

Kelsie is of Kāi Tahu descent (Te Rūnanga o Taumutu, Te Rūnanga o Moeraki). She was born and bred in Christchurch and has recently completed a Bachelor of Laws and Bachelor of Arts majoring in Political Science and International Relations at the University of Canterbury. She is excited to be working with Whai Rawa and the opportunity the mahi provides to contribute to the financial wellbeing of whanau.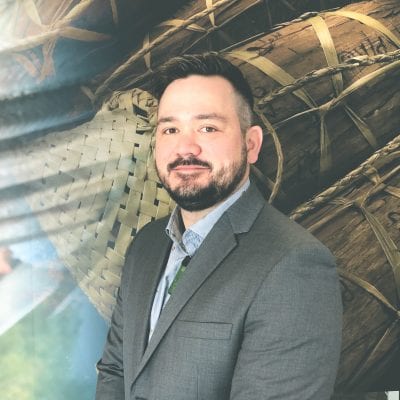 Member Experience Manager, Whai Rawa

Thomas Horton (Ngāti Kahungunu ki Wairoa, Kāti Kuri, Kāi Tahu, Te Rūnanga o Kaikōura,)

Thomas is the Tumu Kiritaki Wheako, Member Experience Manager for Whai Rawa, working across a range of areas, from membership administration and business systems to supporting the delivery of financial capability initiatives. Thomas has a great knowledge of the Whai Rawa kaupapa with a strong passion for connecting with whānau and a willingness to go above and beyond to support our whānau.

He has a Bachelor of Applied Management from Otago Polytechnic and is studying towards a New Zealand Certificate in Financial Services (Level 5).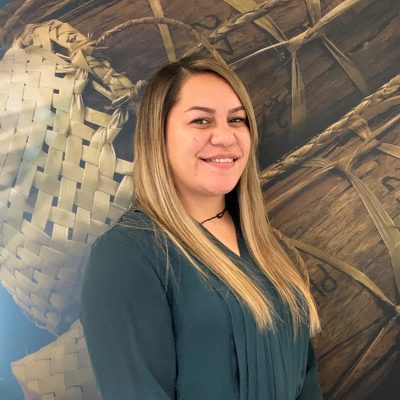 Member Benefits Advisor

Jordan Phillips (Kāi Tahu, Te Rūnanga o Wairewa)

Jordan was born in Ōtautahi, and is a proud descendant of Ngāti Irakehu (Wairewa Rūnanga). She also has whakapapa to Wharekauri and Taranaki.

She most recently worked for Mahaanui Kurataiao Limited, a TRoNT business, in an administration and finance role where she gained a lot of experience in finance and knowledge around Takiwā and Kaitiaki.

She is a mother to two beautiful girls. Jordan feels very fortunate to be a part of the Whai Rawa team and is excited to learn and grow.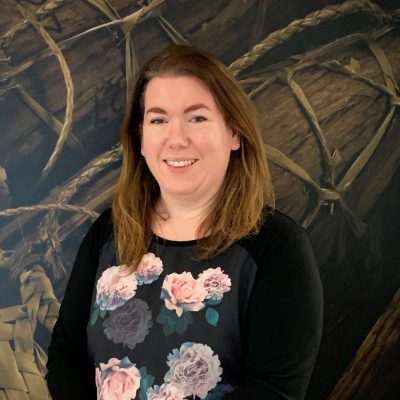 Marketing Manager, Whai Rawa

Josie Crimmins

Josie is an experienced coordinator of design, strategy and delivery solutions. She is responsible for creating and coordinating high-quality marketing and communication content across all Whai Rawa channels including website, social media and all scheme documentation.

Josie was a finalist in the Financial Services Council 2022 Awards for Emerging Leader, recognising outstanding commitment, achievement and passion in the financial services industry. She was also a member of the group that won Team of the Year 2022 for their campaign 'It Starts with Action', assisting wāhine to grow financial wellness.

Prior to joining the Whai Rawa tīma she was working in the financial services sector in Tāmaki Makaurau, managing communications and delivery for Superannuation and KiwiSaver schemes. She also has a background in Marketing and Advertising Management for retail and trade brands and previously ran her own Marketing Consultancy business.

Josie is a graduate of the University of Canterbury with a Bachelor of Arts and a PostGraduate Diploma in Management.
Product and Marketing Assistant

Olivia Harvey (Kāi Tahu, Kāti Irakehu)

Olivia is the Kaiāwhina Whakatairaka (Product and Marketing Assistant) for Whai Rawa and joined the team in 2021. Previously working in the travel and tourism industry as a Product Assistant, Olivia brings experience in administration and product coordination. She is currently studying part-time to complete a Bachelor of Applied Management in Marketing.

Olivia is a strong advocate for Whai Rawa and is passionate about enhancing financial capability for all whānau to create better outcomes for our iwi.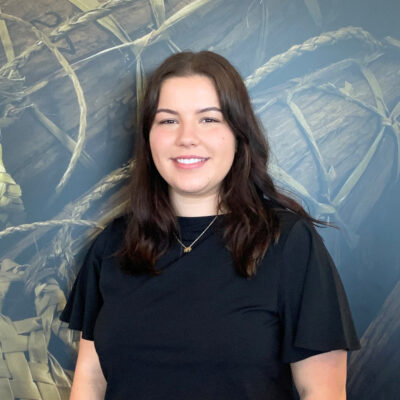 Intern

Breigh Lawson-Stanley (Hokonui Rūnanga, Kati Huirapa Rūnaka ki Puketeraki, Te Rūnanga o Waihao)

Breigh is of Ngāi Tahu descent – Hokonui Rūnanga, Kati Huirapa Rūnaka ki Puketeraki and Te Rūnanga o Waihao.  She is in her final year of Law at the University of Canterbury, intending to Graduate in June 2023. Breigh originates from rural Southland where her whānau Dairy farm and is the eldest of four. She went to Southland Girls High School and James Hargest College before attending University.

Breigh has experience working in many different sectors, though most recently as a Legal Assistant to a Partner and Senior Associate at a medium sized Law Firm in Ōtautahi. Alongside her Internship at Whai Rawa she also works as a carer for an individual with Tetraplegia.

She enjoys walking, running, or hitting the gym with friends.

Breigh is passionate about Law, specifically Commercial, Agricultural and Financial Services Law and is very excited to be working for her Iwi and learning more about financial services through the internship in the Whai Rawa team.