The Whai Rawa Team
The Whai Rawa team manage the day to day operations of the savings scheme, engaging with whānau to support their application process to join and when whānau have reached their savings goals and are able to withdraw their funds. The team have a future focused lens and are working closely with the Whai Rawa Fund Limited (WRFL) Board and Te Rūnanga to continue to maximise the benefits of the scheme for whānau. An ongoing key focus for the team is regulatory requirements ensuring the scheme is compliant with the FMC Act.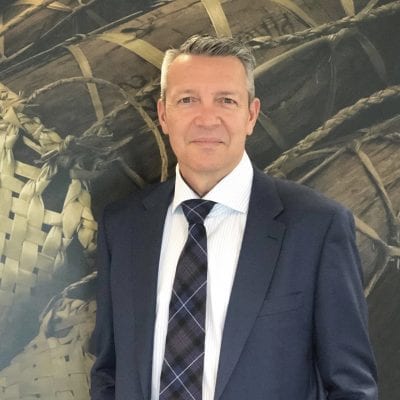 Executive Director, Whai Rawa

David Tikao (Ngāi Tahu, Ngāti Kahungunu)

David is the Executive Director of Whai Rawa. He commenced working for Whai Rawa in October 2011. Prior to joining Whai Rawa, David worked in the finance and banking sectors in London for 20 years, most recently holding positions within RBS/NatWest and HSBC Banks prior to his return to Aotearoa New Zealand.

Since 2012 David has been a Director of Te Poho o Tamatea Ltd, a holdings company of Te Hapū o Ngāti Wheke (Rūnanga) and was a Trustee of Rāpaki Marae from 2013 – 2016. David is the Treasurer at Te Hapū o Ngāti Wheke.

In 2015 David graduated from Massey University with a Master of Business Administration (MBA) and is currently a PhD. student at the University of Canterbury.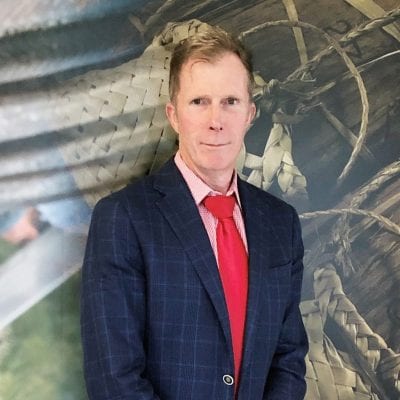 Risk and Compliance Manager, Whai Rawa

Brendan Fitzgerald

Brendan joined the Whai Rawa team in 2015 to manage the Whai Rawa Fund Limited application to gain a Managed Investment Scheme licence under the Financial Markets Conduct Act 2013.
Following the successful application for a managed investment scheme managers licence, granted by the Financial Markets Authority in June 2016, Brendan is now responsible for ensuring Whai Rawa stays compliant with the Financial Markets Conduct Act 2013. Brendan has a background in leadership and project management in the public sector in New Zealand and Australia.

Of proud Irish decent Brendan has strong links to Baile Mhistéala (Mitchelstown) and Béal Átha Póirin (Ballyporeen), both in the Republic of Ireland.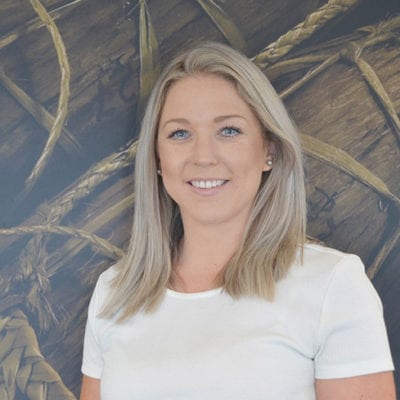 Programme Manager, Whai Rawa

Kate Alderslade

Kate joined the Whai Rawa team in 2015, bringing her strong knowledge of governance and project management to Whai Rawa. As Programme Manager – Tumu Kaupapa, she provides end to end product management of the Whai Rawa Unit Trust and supports the strategic direction of Whai Rawa Fund Limited with ongoing management and development of key product initiatives and strategically important projects.

Kate is Aoraki Bound alumni and is studying towards a Master of Business Administration (MBA) at the University of Canterbury. She returned to Ōtautahi in 2015 from the UK. Prior to moving to the UK, Kate was a key member of Ngāi Tahu Holdings Corporation supporting the Executive team.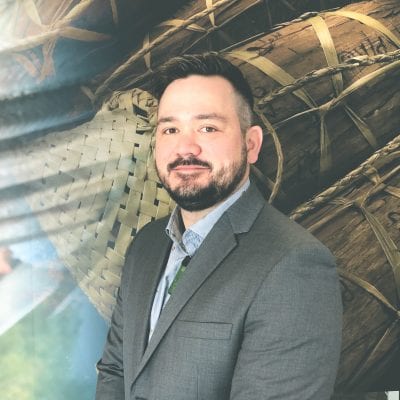 Member Experience Manager, Whai Rawa

Thomas Horton (Ngāi Tahu, Te Rūnanga o Kaikōura, Ngāti Kuri)

Thomas (Te Rūnanga o Kaikōura, Ngāti Kuri) is the Member Experience Manager for Whai Rawa, working across a range of areas, from membership administration and business systems through to supporting the delivery of financial capability initiatives. Thomas brings a great base knowledge of Whai Rawa kaupapa with a strong passion for connecting with whānau and willingness to go above and beyond to support our whānau.

He is currently enrolled at Otago Polytechnic studying towards a Bachelor of Applied Management.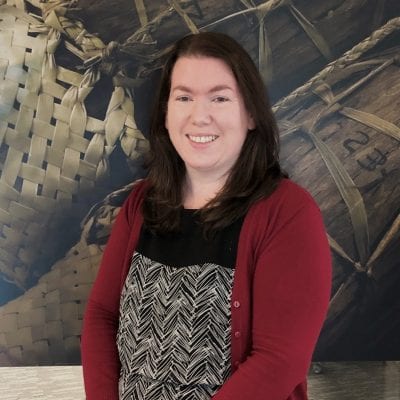 Marketing Manager, Whai Rawa

Josie Skipper

Josie is an experienced coordinator of design, strategy and delivery solutions for a wide range of businesses. She is responsible for creating and coordinating high-quality marketing and communication content across all Whai Rawa channels including website and social media.

Prior to joining the Whai Rawa tīma she was working in the financial services sector in Tāmaki Makaurau, managing communications and delivery for Superannuation and KiwiSaver schemes. She also has a background in Marketing and Advertising Management for retail and trade brands and previously ran her own Marketing Consultancy business.

Josie is a graduate of the University of Canterbury with a Bachelor of Arts and a PostGraduate Diploma in Management.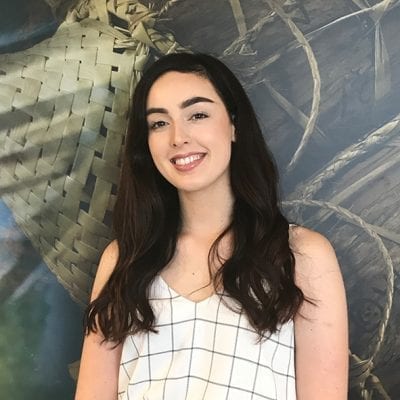 Product and Marketing Assistant, Whai Rawa

Anna Little (Ngāi Tahu)

Anna brings a solid foundation of marketing and commerce to the Whai Rawa team after completing a Masters of Commerce with First Class Honours (majoring in Management) at the University of Canterbury. Alongside her studies, she brings some more practical experience from managing the digital and traditional marketing in a small business part-time and a 2-month internship in a large global marketing team for Les Mills in Auckland. Anna's masters' thesis was based on workplace exercise initiatives, as wellbeing is one of her interests.

Anna is excited and honoured to be working for her iwi and the Whai Rawa tīma, to positively contribute to the financial wellbeing and aspirations of whānau through the promotion of Whai Rawa.

Anna is of Ngāi Tahu descent (Kāti Huirapa, Te Rūnanga o Waihao, Te Ngāi Tūāhurīri Rūnanga), born in Whanganui but the beautiful city of Ōtautahi is where she grew up and calls home.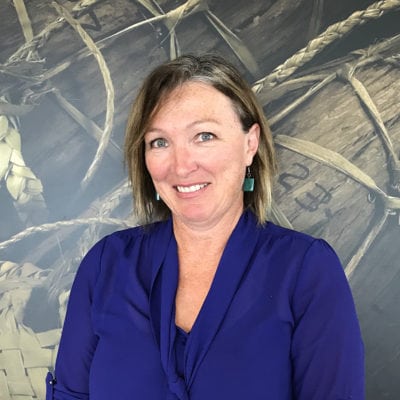 Member Benefits Advisor, Whai Rawa

Kiri Fraser (Ngāi Tahu)

Kiri is of Ngāi Tahu decent and her home kāika is Puketeraki. Kiri is the Kaiwhiri/Membership Advisor for Whai Rawa, working with members daily to support their aspirations to create greater opportunities in wealth and wellbeing for themselves and their whānau.

Prior to this role, Kiri administered the Out of School Tuition Funding Programme.

Kiri is currently studying towards a BA in Anthropology & Māori.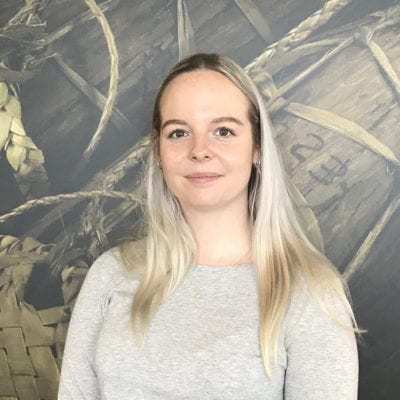 Intern, Whai Rawa

Kelsie Harris (Ngāi Tahu)

Kelsie is a Whai Rawa Intern of Ngāi Tahu descent. She was born and bred in Christchurch and now attends the University of Canterbury where she is studying towards a Bachelor of Laws and Bachelor of Arts majoring in Political Science and International Relations. She is excited to be working with Whai Rawa and the opportunity the mahi provides to contribute to the financial wellbeing of whanau.