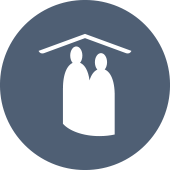 Overview
Home ownership often means much more than just a roof over your head. It's about having security and being a part of a community. This is why Whai Rawa recognises home ownership as one of the keys to enabling whānau to grow their wealth and wellbeing. Supporting whānau financially through first home withdrawals is one way that we are working towards this.
BUILD OR BUY - YOU CHOOSE: Whai Rawa allows home ownership withdrawals for members to either purchase an existing home or build a new one
NGĀI TAHU CONTRIBUTIONS: Saving for a first home is currently assisted by benefits provided by Te Rūnanga o Ngāi Tahu such as Matched Savings* and Distributions*.
SAVINGS LOCKED IN: Because Whai Rawa savings can only be accessed for key life events, it is easier to work towards saving for your first home.
RETURNS ON YOUR FUNDS: Whai Rawa funds are currently invested in Mercer Investment Trusts New Zealand's Socially Responsible Conservative, Balanced and Growth Portfolio's (Mercer (NZ) Ltd is the Fund Manager of those Funds). Each day a rate of return is calculated and allocated to members' accounts.
WHEREVER YOU ARE: Whai Rawa can be used to purchase a first home anywhere in the world.
EASY AND STRAIGHTFORWARD: You'll normally be able to access your funds as soon as you have an unconditional agreement in place to buy your first home. If you have employed the assistance of a Solicitor to assist with the purchase we are more than happy to discuss with them also to progress your application.
*Te Rūnanga distributions (when applicable) are available to all members under 65 years of age (see the Product Disclosure Statement) and are subject to RSCT (retirement scheme contribution tax) deducted at your personal RSCT rate (see the Other Material Information document for more details). If you do not notify us of your correct rate, you will be taxed at the highest applicable rate of 39%.
Distribution payments are made no later than 31 March in the calendar year following qualification. Download our PDS here.
1
If you've got a valid agreement in place to buy your first home which you intend to reside in then you're good to go! Likewise, if you have all finance and building consents in place you will be able to withdraw funds to build your first home. Alternatively if you've previously owned a home but are in an equivalent position to a first home buyer you could still be able to access your Whai Rawa funds.
2
Applications for Whai Rawa funds can be made as soon as you have a valid agreement in place to buy your first home.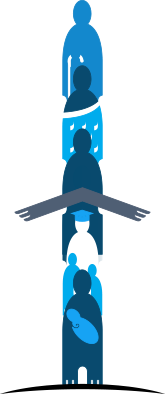 3
If you fit the above criteria you can apply to withdraw by completing a Home Ownership Withdrawal Application Form and sending it back to us.
4
We'll get in touch to confirm your withdrawal has been approved once your house purchase goes unconditional. We'll also confirm this with your solicitor.
It's great that my Whai Rawa account was there to boost our savings and contribute towards our first home. Even if it is just a small amount that you are saving regularly, every dollar helps when it comes to saving - it is so simple to get on the Whai Rawa waka whānau.
Marewa Hoeta (Ngāi Tahu)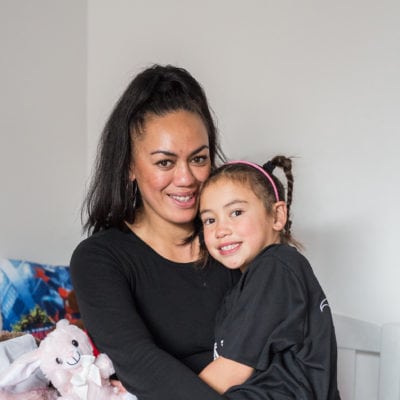 Home Ownership FAQs
Can I combine my funds with others to purchase my first home?
As long as the member is on the sale and purchase agreement and intends to reside in the property upon purchase, this is no problem. We do require relevant application and supporting documents.
Can I use my funds for other costs associated with buying my first home?
Withdrawals can be used for legal costs and other costs directly associated with purchase, but not for chattels or extensions/improvements to the house.
Can I build a home on Māori Land or someone else's land?
Provided you are able to show us that you will be able to live in the home for a reasonable length of time, you should be able to withdraw to build a home in these circumstances. We would require certain documentation – get in touch for more information.
How much can I withdraw for a first home purchase?
You can withdraw a lump sum up to the total amount in your account.
Is home ownership for me?
Home ownership can mean much more than just a roof over your head – it's about having security, being able to be part of a community, and not having to move when the landlord says go.
It's important to crunch the numbers so you can work out whether it is right for you. Although it might be more expensive for the first 5 years you might be sure about staying in the same place and you might want the extra security owning your home can provide.
Whatever you decide make sure you've thought through your options for the future and decide what is important for you and your whānau.
Can my whānau gift me money?
Yes, whānau can koha you funds from their account(s) to help you with your home purchase.