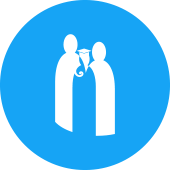 Overview
Supporting whānau through tertiary education is one of the ways that Whai Rawa is working to create a better future for our iwi. Through encouraging higher levels of participation in tertiary education we are able to work towards growing our wealth and wellbeing. The ability of whānau to access their Whai Rawa funds to finance tertiary studies is a key way of achieving this.
NGĀI TAHU CONTRIBUTIONS: Saving for a tertiary education is currently assisted by benefits provided by Te Rūnanga o Ngāi Tahu such as Matched Savings* and Distributions*.
SAVINGS LOCKED IN: Because Whai Rawa savings can only be accessed for key life events, it is easier to work towards saving for your goal of tertiary education.
RETURNS ON YOUR FUNDS: Whai Rawa funds are currently invested in Mercer Investment Trusts New Zealand's Socially Responsible Conservative, Balanced and Growth Portfolio's (Mercer (NZ) Ltd is the Fund Manager of those Funds). Each day a rate of return is calculated and allocated to members' accounts.
NO LIMIT ON WITHDRAWALS: Provided all other conditions are met, you can withdraw as many times as required throughout your tertiary course.
STUDY OVERSEAS: Whai Rawa can be used anywhere worldwide, provided the course is recognised in that particular country (as long as you can supply evidence that the course has an equivalent recognition to an NZQA course in the country it is based in.)
REPAY YOUR STUDENT LOAN: Upon completing your qualification you can use your Whai Rawa account to repay or reduce your student loan.
*Te Rūnanga distributions (when applicable) are available to all members under 65 years of age (see the Product Disclosure Statement) and are subject to RSCT (retirement scheme contribution tax) deducted at your personal RSCT rate (see the Other Material Information document for more details). If you do not notify us of your correct rate, you will be taxed at the highest applicable rate of 39%.
Distribution payments are made no later than 31 March in the calendar year following qualification. Download our PDS here.
1
Check the course fits the criteria: Whai Rawa savings can only be used to fund a complete NZQA recognised (or overseas equivalent) qualification. Withdrawals will be approved for either a "complete" application (not a one-off course or series of courses or papers that do not count towards a qualification) or a full time or part time course of 32 weeks or longer.
2
When to withdraw: Your Whai Rawa funds can be withdrawn on the completion of an approved course of study. This is to either repay your Student Loan or to refund you if you have paid for the fees yourself (if these have not been subsidised or reimbursed by any other source). Alternatively if you have exhausted all reasonably accessible funding available, your Whai Rawa funds can be used during your studies to finance expenses related to tertiary education.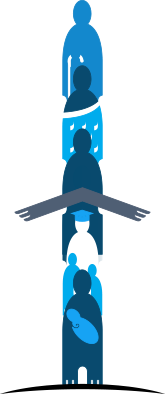 3
How to apply: If you fit the above criteria you can apply to withdraw by completing a Tertiary Education Withdrawal Application Form and sending it back to us.
4
Payment of approved withdrawal: If your application is approved, the withdrawal will be paid either into your student loan account, to you tertiary provider or directly to you, depending on the circumstances of the withdrawal.
I've just started back at University for the year and knowing my Whai Rawa account is there to help ease the burden of student debt makes such a difference. It's easy to join too which is an added bonus.
Caitlin Hogan (Ngāi Tahu, Ngā Puhi)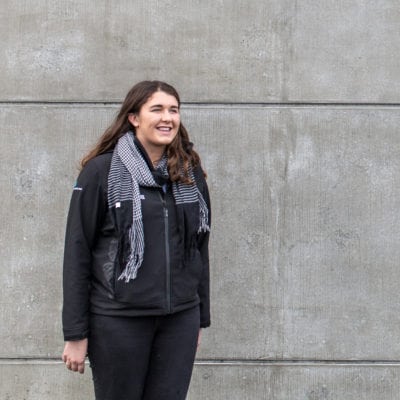 Tertiary Education FAQs
I've only recently opened a Whai Rawa account, can I use this to fund previously completed courses?
No, courses completed prior to the Whai Rawa account being opened will not be eligible for withdrawals.
How much can I withdraw for tertiary education?
You can withdraw a lump sum up to the total amount in your account. But remember what you use for study you won't be able to use for a first home purchase or retirement.
Is there any other way Ngāi Tahu can help me fund my tertiary education?
There is a range of Ngāi Tahu administered scholarship and grants available to tertiary students which you can see here.
How can I contribute to my Whai Rawa account?
To save for your tertiary withdrawal, you can make contributions in a range of ways. See our Ways to Save page.
How do I know if study is right for me?
Like anything in life, making a decision to study at university or polytech means you have lots of choices you can make, such as what to study, how long to study, and where to study. Whatever choices you make you'll be investing a lot of your time (and probably money) so putting time into the choices and their consequences means you're more likely to make decisions you'll feel good about further down the track.
Often we just want to learn some stuff without having to spend money or commit to attending classes. This can also be a great way of building up study skills and knowledge to prepare ourselves for further learning. If you're done with reading library books, or want a structured course there are plenty of free courses you can do online.
Te Wānanga o Aotearoa also have many of the same courses and others available for face to face learning in locations around the country that are free.
Other tertiary providers also offer similar opportunities for free learning.
What are my options for other help to pay for my study?
Studylink have lots of useful information about paying for your study including scholarships and student loans, as well as guidance for those on a benefit and thinking of studying.
There are also a range of scholarships, including some specifically for Ngāi Tahu which you can find more about here.