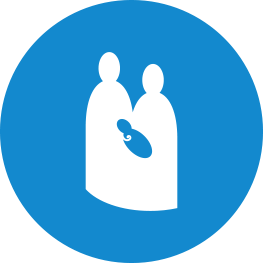 Overview
Growing whānau wealth and wellbeing starts at birth. To encourage whānau to enrol pēpi early, Te Rūnanga o Ngāi Tahu currently provides a Newborn Distribution of $100* to kickstart those who enrol with Whai Rawa before their first birthday.
EARLY START: Opening a Whai Rawa account for your pēpi can help teach them good money management from an early age setting them up with the right skills as they get older. If time is on your side, your money has the potential to grow significantly too.
NGĀI TAHU CONTRIBUTIONS: Saving is currently assisted by benefits provided by Te Rūnanga o Ngāi Tahu such as Matched Savings and Distributions*.
SAVINGS LOCKED IN: Because Whai Rawa savings can only be accessed for key life events, it is easier to save towards future goals.
RETURNS ON YOUR FUNDS: Whai Rawa funds are currently invested in Mercer Investment Trusts New Zealand's Socially Responsible Conservative, Balanced and Growth Portfolio's (Mercer (NZ) Ltd is the Fund Manager of those Funds). Each day a rate of return is calculated and allocated to members' accounts.
1
Your pēpi is here: he mihi/congratulations and welcome to the world little one! Register your pēpi with Ngāi Tahu Whakapapa - they will need a copy of the birth certificate to proceed.
2
Once they are registered you can sign up your new whānau member using the Whai Rawa Join Now link at the top of the page. We need an IRD number for your pēpi and ID for yourself.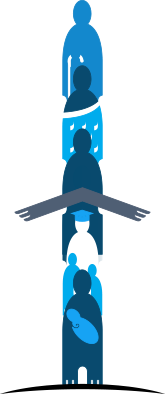 3
If they are signed up to Whai Rawa before their first birthday, they will receive a $100* Newborn Distribution payment into their account.
4
Payment of the $100* distribution is automatic into their account and will happen before 31 March the year after registration.
*Distributions are subject to RSCT (retirement scheme contribution tax) deducted at the member's personal RSCT rate (see the Other Material Information document for details). If you do not notify us of your correct rate, you will be taxed at the highest applicable rate of 39%. Distributions are paid no later than 31 March in the calendar year following enrolment.
Whai Rawa means my tamariki won't have the same financial burden as we had. It means that they can save for their education and if they choose, to buy their first home. This will make a huge difference to how things are, when they are older. We're really grateful.
Natasha McLean (Ngāi Tahu, Ngāi Tūhoe)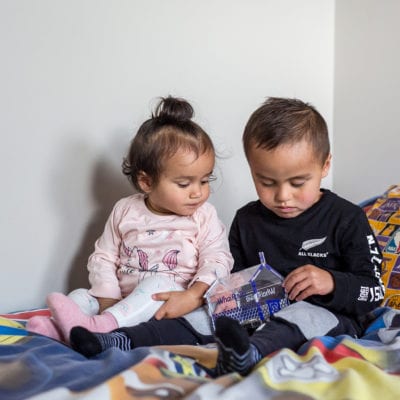 Newborn FAQs
What charges will the account have?
As with any investment scheme, there will be costs incurred for managing Whai Rawa. Such as: Manager's and Administration Manager's fees; Supervisor fees; Expenses of the Trust/Other fees. Currently, Te Rūnanga o Ngāi Tahu meets most costs of administration. See our Fees page for more information.
When can my tamariki withdraw from their Whai Rawa account?
You can withdraw from your Whai Rawa account:
• To help finance your tertiary education
• To buy your first home
• For retirement (from age 55)
You can also withdraw in certain special circumstances (serious hardship or illness). In some circumstances the Manager may exercise its discretion to approve a withdrawal where not all the conditions are met. See more information here.
What other help can I get to prepare for the costs involved with a pēpi?
Tamariki are our taonga and like all treasured gifts need lots of looking after. Raising tamariki can be expensive so it's important to work out early how to do it on a limited budget. Sorted has some guidance and here's some more suggestions and links to other resources that are available to help with this – see the third party links below.
When will my Newborn Distribution be paid?
All distributions are issued in March the year after you sign up your tamariki. For example, if your tamariki joined in 2021, the newborn distribution will be allocated in March 2022. The Distribution will be paid by no later than 31 March in the Calendar Year following enrolment.