Rev It Up - Leonee and Ra Parker
Rev it up Fitness is a private training studio owned by Leonee and Ra Parker (Ngāi Tahu) based in Ōtautahi (Christchurch). Working as duo, Ra is head trainer and coach, and Leonee is a holistic nutritionist, life coach and business owner. Leonee runs the business side of things, while Ra does most of the training. Along with their successful business, they are busy raising their three sons. Whānau is the heart of their business, as they developed Rev It Up as a way to ensure their whānau always comes first, while enabling them to pursue their passion for fitness and helping people.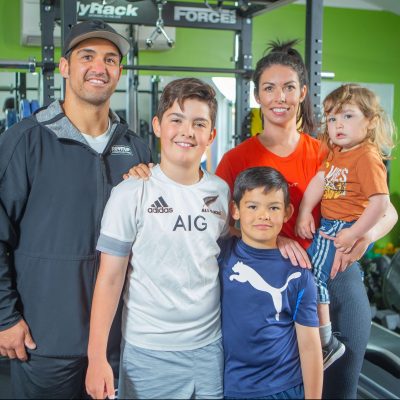 For both of them, their journey to a career in personal training and fitness was not a typical one. Initially, Leonee was studying to be an accountant when she took a year out to study personal training. She ended up absolutely loving it and started work as a trainer at a Christchurch gym, which is where she met Ra who was a member there. Ra was a building apprentice at the time. Leonee started Rev it Up in 2011 after the Christchurch earthquakes and the birth of their first son, and her husband Ra joined the business two years after. Ra grew up in a small town, Hokitika, and had fallen into building feeling as though it was his only option but wasn't truly enjoying it. Ra had always been sport and fitness obsessed, so not long after Rev it Up had started, and not long after Leonee had their second son, he studied personal training and came on board as head trainer. For him to be in this work now, helping people with their fitness, is an absolute dream. This also enabled Leonee shift her focus to the business side on things, while Ra did the training.
We want to show our kids, there's no point living your life in a job that you hate…If you can find your gift and what you are truly passionate about, then make a living from that, that is ultimately the biggest life reward ever.
Leonee Parker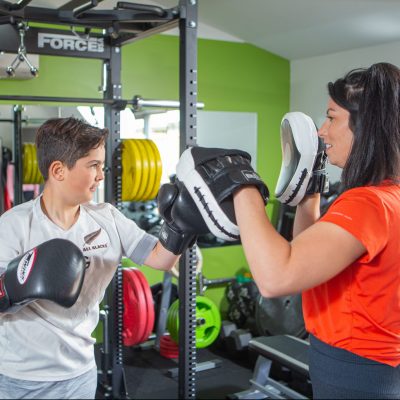 The key driver to starting a business was to be able to work doing something they loved centred around their values and their family. Leonee says once they had their first son, their values changed, and their dedication to raising their tamariki became to be of upmost importance.  Ra and Leonee also value being good role models to their tamariki through doing something they love doing. They want to encourage their own tamariki to choose pathways that they are passionate about and not because they think they should, or it is what their parents would want.
"Take those calculated risks and follow your happiness and what your heart is saying, because it will turn out well in the end if you put in work and you are really clear about your values."  – Leonee
Ten years on, their business is where they want it to be, however, as Leonee describes it, that is only the tip of the iceberg and doesn't show the sacrifices and challenges underneath. The biggest challenge was getting through the initial phase of hustle and hard work, which Leonee says is an essential part of starting and growing a successful business. In order to be successful in such a competitive industry, for the first 6-7 years, Leonee was exhausted 24/7 being a dedicated mother as well as working to grow the business. Crucial to surviving the 'hustle' is taking care of your own wellbeing as well as taking the time to work on your mindset and personal development. Leonee says keeping your own health and fitness in check, such as eating well, limiting alcohol, and working out – helps with mental exhaustion. Leonee says she has also had mentors to help with mindset and development. Now the business has reached a certain point of being well-known, they have created boundaries around family time and the type of clientele they work with – ensuring their values remain at the centre of their business.