Annual Report 2020
While the year to 31 March 2020 has had its challenges, it has also been a year of significant milestones and achievements for Whai Rawa. Highlights for the year included the growth in net assets to $96.3m, the surpassing of $15.2m in total withdrawals since the Scheme's inception, and the launch of Investor Choice – Te Puāwaitanga, which introduced to the Scheme two more Socially Responsible Funds.
To read our 2020 Annual Report now, flick through the e-book below,  download via the link below or email us at [email protected] for a hard copy of the report to be sent to you.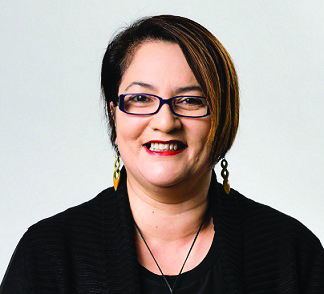 MESSAGE FROM THE KAIWHAKAHAERE – TE RŪNANGA O NGĀI TAHU

Lisa Tumahai

Tēnā koutou katoa e te iwi penapena pūtea, e te huka whakaputu tahua, i tā tātou pūroko Whai Rawa mō te tau ka hori atu nei.

Our iwi savings scheme, Whai Rawa, has continued this past year to deliver in helping whānau to achieve their financial goals. The importance of saving has certainly been brought into sharp focus by recent events, and COVID-19 has added some challenges to the investment scheme as markets have responded to the global pandemic.

Some Whai Rawa members will have been affected by these trends, although thankfully we have more recently seen some positive returns in the market. Through this difficult time, the Whai Rawa team have continued to educate members about long-term investing and market ups and downs.
While COVID-19 and its impacts present some significant challenges in 2020, the past year has been a year of significant milestones and achievements for Whai Rawa.

A key milestone for Whai Rawa was the shift to investing in Socially Responsible funds, meaning ethical and sustainable investments, aligning with our Ngāi Tahu values. In February, Whai Rawa launched Investor Choice – Te Puāwaitanga – which introduced to the scheme two more Socially Responsible funds. The new funds, Mataī-Balanced Fund and Rātā-Growth Fund, are in addition to the existing Tōtara-Conservative Fund (which is also a Socially Responsible fund) to provide whānau with more choices for how they invest their pūtea. Read more…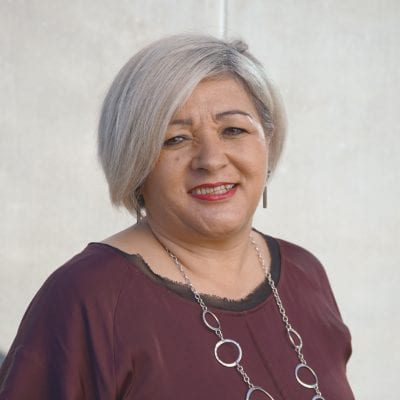 MESSAGE FROM THE WHAI RAWA FUND LIMITED CHAIR

Fiona Pimm

E rere ana te whakamiha, te mihi uruhau ki a koutou o Ngāi Tahu whānui. Ko te tūmanako kua whai hua koutou i te tau kua hipa atu.

Welcome to our Annual Report for the 31 March 2020 financial year, and my third report as Chair of Whai Rawa Fund Limited (WRFL). As always, I am proud of the work achieved by the tīma as we have  seen some long-term projects coming to fruition over the last year.

In 2020, I am pleased to report the Whai Rawa Fund passed the $95.0 million mark and withdrawals over the life of the Scheme topped $15.2 million in our key withdrawal categories of education, first home ownership and retirement. Our almost 29,000 members have seen ups and downs in the market over the past year, but we are confident that the message of long-term savings will endure.

During the last year, the Whai Rawa tīma worked alongside the Ngāi Tahu Whakapapa tīma to create one application form for a dual purpose of enrolment. The joint form is now live and proving popular with members so they can sign up to register for the iwi alongside Whai Rawa. An extra two steps allows a seamless enrolment with Whai Rawa, which makes it easy for new members to join. Read more…
Scheme snapshot
as at 31 March 2020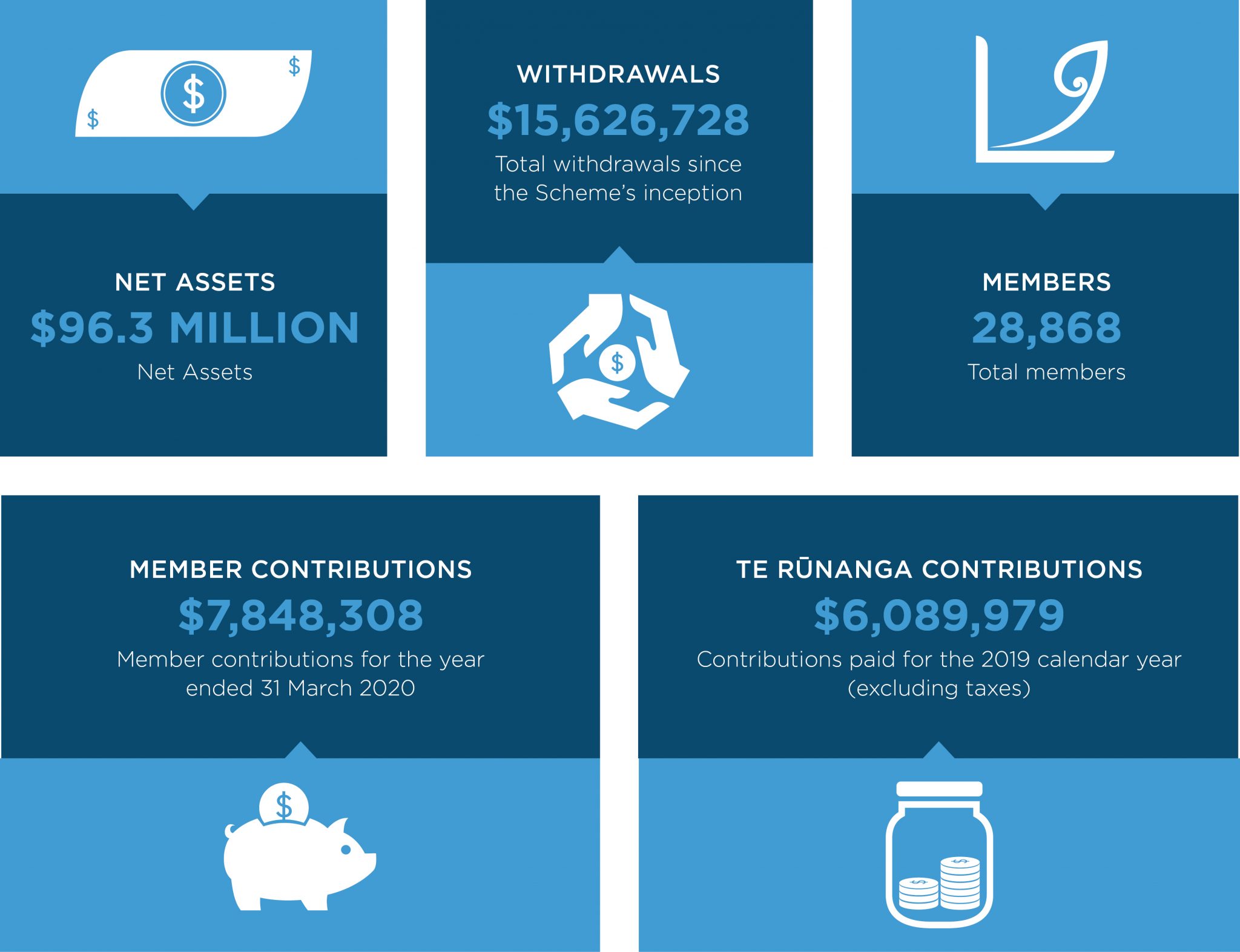 Performance and Results
See how the three Funds performed in the financial year to 31 March 2020.
Note, our Balanced and Growth Funds only show data from 17 February 2020 through to 31 March 2020.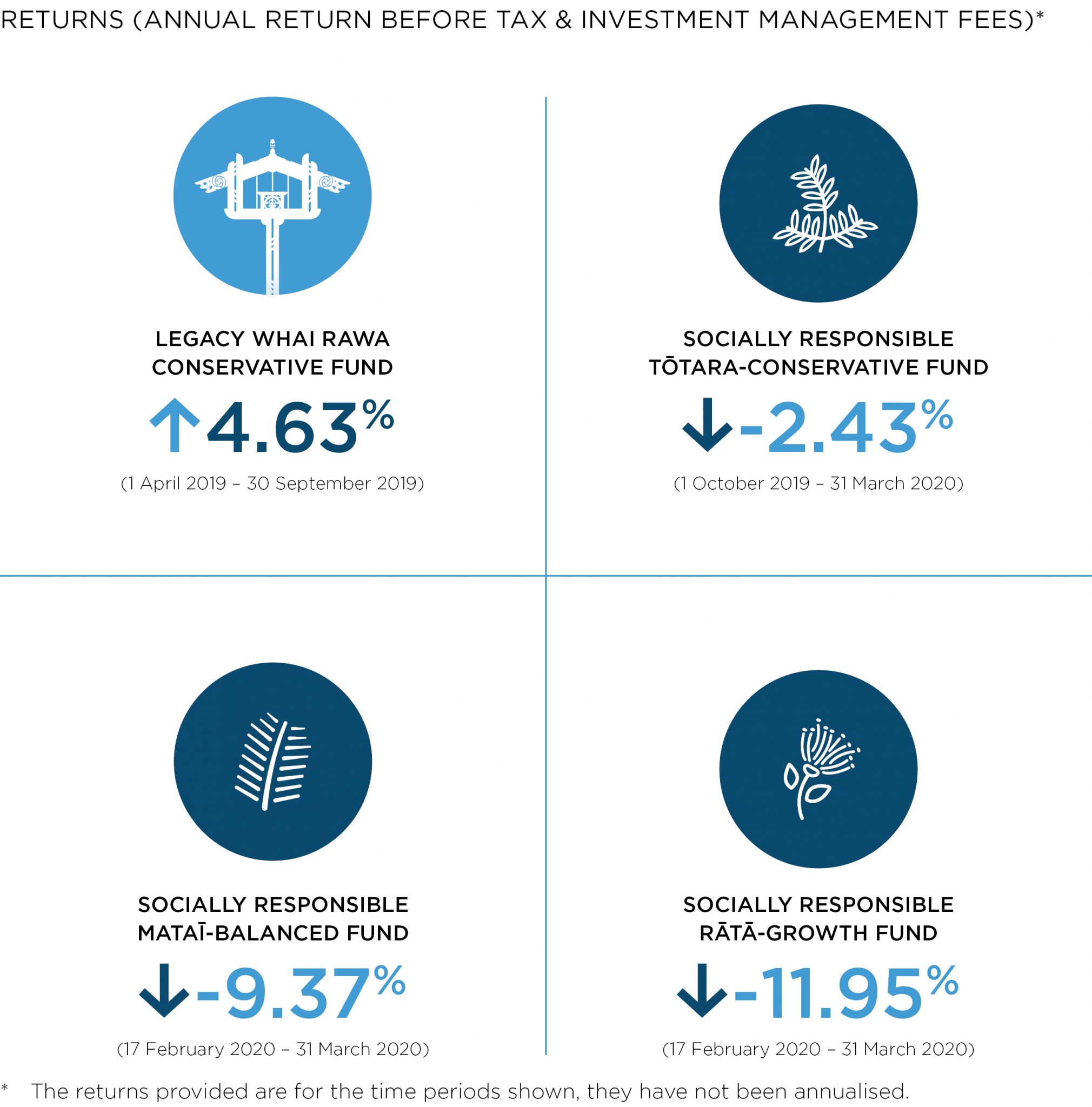 Key Milestones
These milestones are a testament to the positive impact on whānau lives.
During this financial year, Whai Rawa achieved: