Helping you with your life goals
Whai Rawa is a medium-long term savings programme set up by Te Rūnanga o Ngāi Tahu in 2006 to improve the wellbeing of Ngāi Tahu whānau by providing a vehicle for distributions to eligible whānau, encouraging savings for home ownership, education and retirement and growing financial capability.
This year Whai Rawa celebrates 31,765 members in the scheme, $123 million in funds under management and over $25 million collectively withdrawn by whānau towards their home ownership, education and retirement. Whai Rawa's milestones are a testament to the positive impact on whānau lives.
Te kaupapa

How to Join Whai Rawa
1
Any individual who is residing in New Zealand or Australia who can establish their whakapapa connection to Ngāi Tahu can apply to join Whai Rawa.
2
Review our Product Disclosure Statement to understand the benefits of the Scheme and the legal fine print.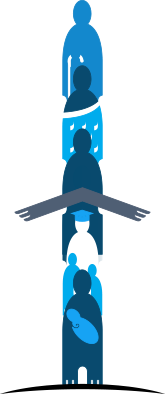 3
Complete your online or hard copy application form and get it back to us. If you are under 16 you'll need an adult to sign you up and manage your account. You'll also need an IRD number or overseas tax equivalent.
4
Start contributing! Members and whānau can contribute funds for their own and/or other whānau members' accounts earning a return on funds invested along with any matched savings and annual distributions paid by Te Rūnanga o Ngāi Tahu (for eligible members under 65). Accounts benefit from a low cost structure, with Te Rūnanga o Ngāi Tahu meeting most costs of administration.
Ngā hua

Key Benefits of the Scheme
NGĀI TAHU CONTRIBUTIONS: Te Rūnanga o Ngāi Tahu currently provides a range of benefits to assist members, such as matched savings, distributions and payment of some administrative costs.
RETURNS ON YOUR FUNDS: Whai Rawa funds are currently invested in Mercer Investment Trusts New Zealand's Socially Responsible Conservative, Balanced and Growth Portfolio's (Mercer (NZ) Ltd is the Fund Manager of those Funds). Each day a rate of return is calculated and allocated to members' accounts.
APPLICABLE TAX PAID ON YOUR BEHALF: Whai Rawa has been structured to ensure members in NZ are not required to include information about Whai Rawa earnings in their tax returns provided they provide the required tax information.
LOW COST STRUCTURE: Under the terms of a Service Level Agreement, all Whai Rawa costs and expenses, other than Fund Manager fees, will be met by Te Rūnanga while Whai Rawa Fund Limited remains the Manager of Whai Rawa. See the Product Disclosure Statement for more information.
SAVINGS LOCKED IN: Savings can only be used for the key purposes of the scheme: Tertiary education; First home purchase; aged 55+ withdrawals; and in some other special circumstances. This provides you with an opportunity to save with a clear focus on important goals that can improve the wellbeing of your whānau.